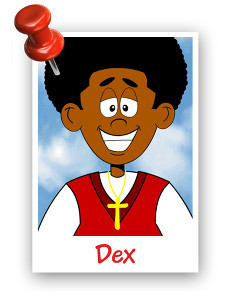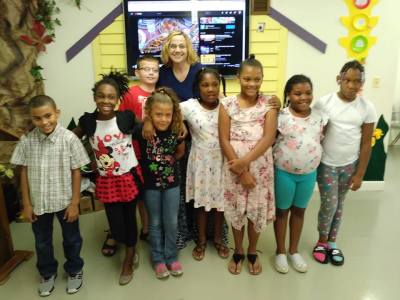 What is Child Evangelism?
Child Evangelism is a NEW WAY TO SHARE THE GOSPEL WITH TODAYS MODERN CHILD.
It is a Bible-centered ministry of Brown Street Church of God in Christ.  This ministry is for children and composed of born-again believers whose purpose is to evangelize boys and girls with the Gospel of the Lord Jesus Christ and to establish (disciple) them in the Word of God and in our church for active Christian living. 
Our goal is to minister to the children whose parents are members of Brown Street, but to also to work in our neighborhood to minister to children that normally would not be in church. 
We desire to give children who would normally be on the street on Sunday mornings; a place they can go where they can receive breakfast, love, and encouragement.  We teach them that they are loved by God and by our church.  We speak life to them so they learn that they are important to God, and that God has a powerful plan for their life.  A life that includes implementing the word of God into their daily life.  Knowing their 'God Given' identity, and how important they are to the Lord and to our Church.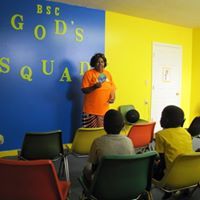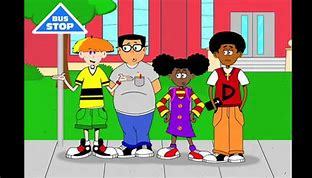 What's Happening at Brown Street?
Brown Street COGIC began implementing Child Evangelism techniques at the beginning of 2018.  BSC also redesigned their entire children's department in order to create a 'kid friendly' atmosphere where children can come in and feel welcome and loved. Rooms were painted in bright 'kid friendly' colors, and the children's church room was created to coordinate with the theme, "God's Big Back Yard!"
​
UPDATED SUNDAY SCHOOL DEPARTMENTS
The leadership of Brown Street joined together and worked to re-design and refresh the entire Sunday School Department.  After attending a 'Child Evangelism' seminar taught by Rev. Dawn Huddleston the entire Sunday School team restructured their Sunday School to better reach out to today's modern child. 

We use puppets, videos, dance, upbeat music, videos, stories, question & answer, and acting to not only teach the Word to the children, but also help them remember what they learned and apply it instantly to their life.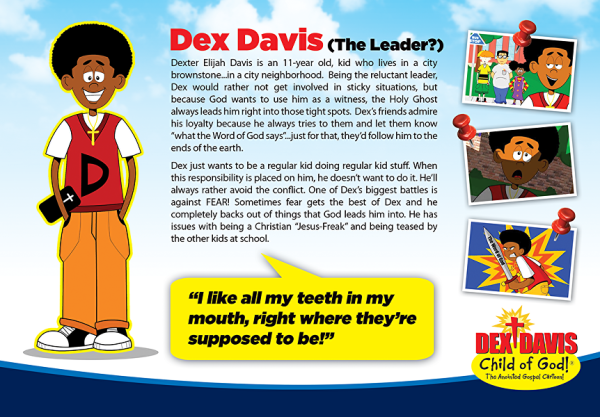 ABOVE:  Introducing Dex Dexter!  A Holy Ghost Spirit Filled 11 year old on a mission to spread the gospel at his school!
New Children's Church Service
Starting in September, Brown Street will be taking Child Evangelism to a new level by implementing a Children's church service.  Children begin by join in the adult worship service upstairs, but after the music portion of the service they go to the Newly Designed Children's Church room to experience their own children's church service.   The same Word of God is taught, but at a level that the children can understand, remember, and relate to.  
"Kids leading Kids in Worship"
This Children's Church service is unique because it is
Kid led.
  This means that the children lead the prayer, they take the offering, they have their own praise team, and they help in teaching the Children's sermon which is led by Rev. Dawn Huddleston. 
"We want the children to gave a active part of worship.  It's their service!  I'm there to guide, encourage, and help them implement worship and teach the word."  -Rev. Dawn Huddleston
​

GODS BIG BACK YARD
The theme of our Children's Church room is
"God's Big Backyard'.
  Here children learn about how God wants to be a active part of their everyday life, even while playing in
His
big backyard!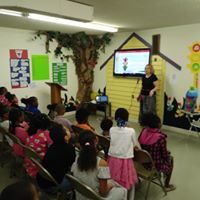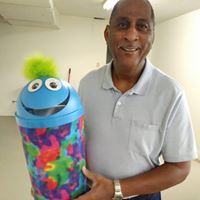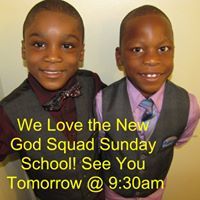 ABOVE: Introducing our New 'Gospel Gobbler"  This is a new fun creative way to teach children about 'tithing & offerings'.  They feed the gobbler by putting their offering in his mouth and shares with them about how their offerings are used to spread the gospel to other children in programs just like this.
Meet our Children's Staff
​​Deacon Lenny Baldwin, his wife Angela and his family have been long standing members of Brown Street Church of God in Christ.  
Deacon Lenny is also employed by the Chatham School District, as the Facility and Grounds Maintenance Supervisor.

He loves children, and is very gifted at working with children.
Rev. Dawn Huddleston, and her husband Trent Huddleston have a call and passion for children. 

Rev. Dawn was raised by a Child Evangelist, therefore grew up actively working in Children's ministry.  She then continued her education by pursuing a degree in theology and a Masters of Divinity.  Rev. Dawn is a full time minister and is currently writing a book titled, "Child Evangelism 101".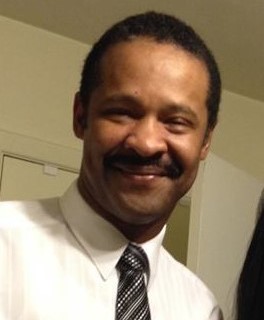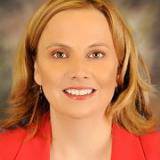 Deacon Lenny Baldwin
BSC Sunday School Superintendent
B.A. in Theology-Lincoln Christian College

Masters of Divinity-Oral Roberts University
District Missionary Erma Norris and her family have been long standing members of Brown Street Church of God in Christ.
Missionary Norris not only teaches Sunday School, but is also our Worship Leader.

In addition to her service at brown Street she is also the Missionary for the Church of God in Christ District.  This is a honored position in the Church of God in Christ, and she is a wonderful and powerful woman of God.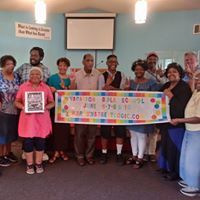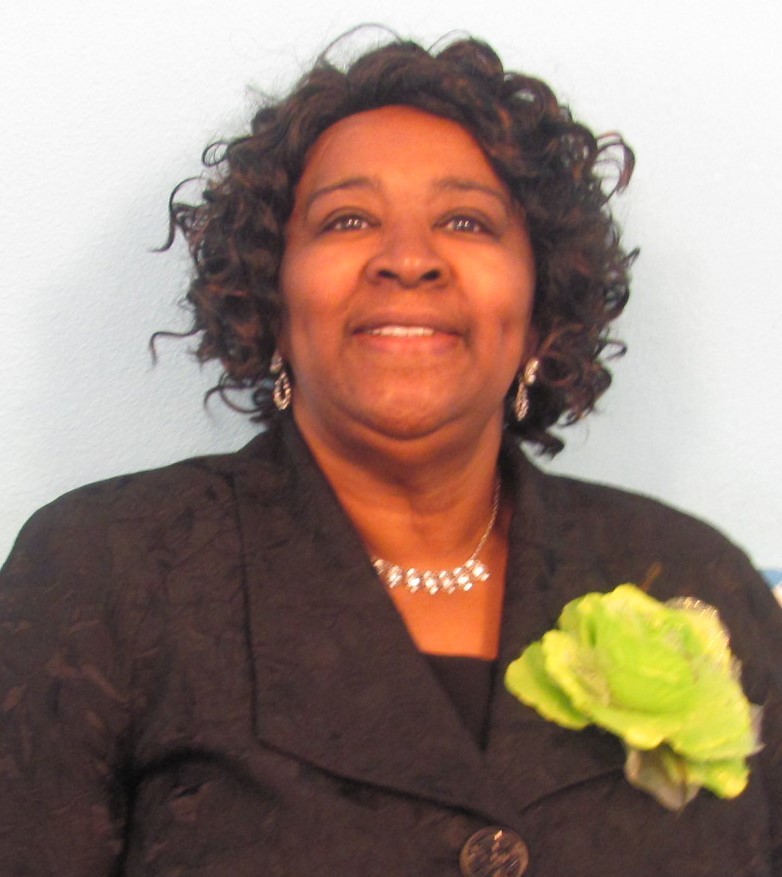 COGIC District Missionary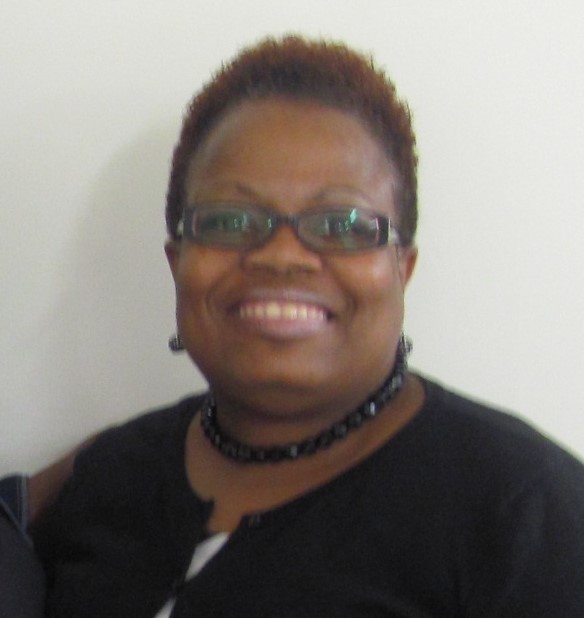 Deacon Angela Black  and her family have been long standing members of Brown Street Church of God in Christ.  Deacon Angela is very gifted in her work with children.  She loves the children and the children love her.  
She is also a Deacon of BSC, and a valued member of the praise team.
She also assist Rev. Dawn Huddleston with the Children's Church service.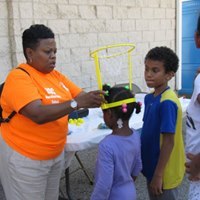 Deacon Angela Black
BSC Sunday School Teacher
Deacon in Training Tyrese Mercer and his family have been long standing members of Brown Street Church of God in Christ.  He currently leads the new Young Adult Sunday School Class.

D.I.T. Tyrese is also a student at Lincoln Christian College in Lincoln Illinois. 

D.I.T. Tyrese also leads our children's choir which practices each Tuesday evening and preforms during worship every Sunday.
As he is studying about professoinal ministry at Lincoln Christian Univ. he is bringing the new ideas and cutting edge techniques in ministry and outreach to his home church here at Brown Street.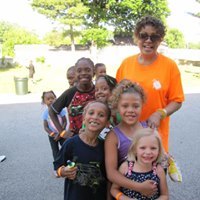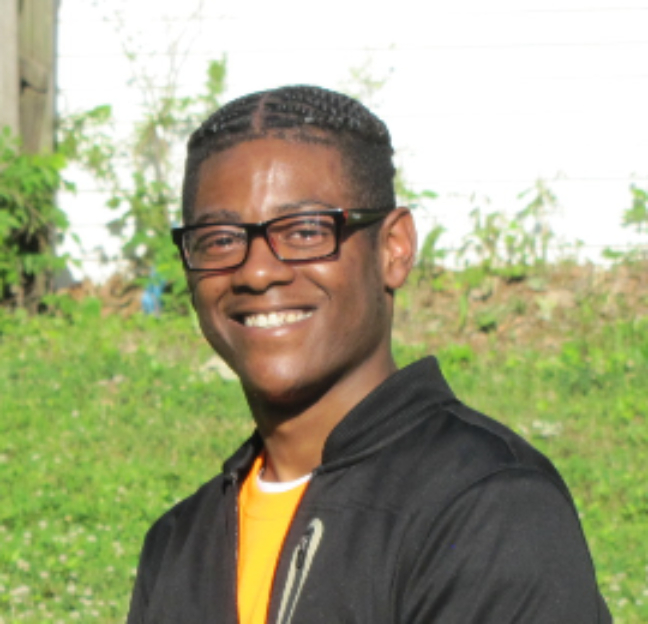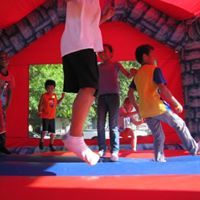 Deacon in Training: Tyrese Mercer
Young Adults Sunday School Leader